How To Get a Home Loan From Bank
How To Get a Home Loan From Bank – A home loan is the type of loan which helps in buying or purchasing a property. Due to a big amount of loan banks provides home loan with an interest rate based on their fixed rates. There"s mainly two types of loans a home loan and another is mortgage. The home loan is provided with an interest rate in the form of EMI (Equated Monthly Installment). EMI comes in parts of amounts of a large amount of a loan.
GET IN TOUCH
Schedule a Site Visit
Enter Your Contact Details
Procedure To Get A Home Loan from Bank
Select A Suitable Bank For Loan
Fill out The Loan Application Form & Attach The Documents
Pay The Processing Fee
Discussion With The Bank
Valuation Of The Documents
The Sanction/Approval Process
Processing The Offer Letter
Processing The Property Papers Followed By A Legal Check
Processing A Technical Check & The Site Estimation
The Final Loan Deal
Signing The Agreement
The Loan Disbursal
Documents Required For The Home Loan
Latest salary slips/ Proofs of income
Bank Account statement for the last 3 to 6 months
Pan Card, Aadhar Card, and Proof of Address
Documents about the property being purchased
Best Banks/HFCs ROI To Get A Home Loan from Bank
Conclusion:
Research for the banks offering the cheapest home loan. Read the bank's eligibility criteria carefully before entering the procedure to take a home loan. Keep all the ID proofs, address proofs, employment proofs, and other details handy. With the bank representative ensure to carry the original documents. The interest rates are negotiable. So, always use this opportunity for the best. There is a separate fee for processing the loan, reality check, site estimation, and other administrative work. Do not skip any stage during the valuation and verification process. Read every loan document carefully before signing. Once the loan is sanctioned, the original property papers are handed over to the bank. It usually takes about two weeks to complete the process of a home loan, provided that the documents submitted by the applicant are valid.
Shagun Properties team is cooperative and easy to work with. They will Guide You in Every Step of Buying and Selling a Home. The team is Always Quick and keeps everyone Up To Date. With the property process to get their Own Home. Shagun Properties has maintained a level of trust. In terms of effective communication and a healthy approach to its existing and expected c. It's every step will be on the way to making a strong relationship with customers. For good management, their business relationship quietly is one based on trust and honesty.
More About – Properties By Shagun properties.
Watch the video given below for more details:
For More Information & Updates on other properties:
Visit Our Websites & Connect:
shagunproperties.in
housestall.com
Get In Touch:
+91 9699551007
Download Our Playstore App:
HOUSESTALL – A PROPERTY PORTAL MEETS ACCURATE CHOICE
Tips: To book your home don't forget to Carry Rs.10,000/- For Booking cheque.
3 months salary slip/3 years income tax returns.
6 months bank statement along with you.
Available subsidy of Rs.2.67 Lacs under "Pradhan Mantri Aawas Yojana."
Follow Us On Social Media:
See Our More Exclusive Projects and Details: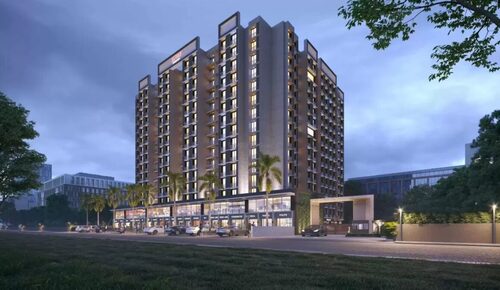 Above listed all the properties are low in budget. With full of amenities and various features. Most of the above properties are near to railway station. With accessible places like schools, hospitals, the metro, markets, temples, malls, hospitals, banks, ATMs, and many more. Above Properties has 1 Rk, 2Rk, 1Bhk, 2Bhk, and 3Bhk with more choice. All above properties are ready to move properties. You can contact us anytime and Get your home in a few steps. Shagun Properties is the Best & Fast in Real Estate services. Shagun Properties team is helpful and easy to work with. They will Guide You in Every Step of Buying and Selling a Home.
Check Our Other Exclusive and Related Posts:
GET IN TOUCH
Schedule a Site Visit
Enter Your Contact Details