Full Guide On How To Become A Real Estate Agent In India
How to Become a Real Estate Agent in India is a question of many. Real Estate Agents work for a real estate brokerage firm or individuals. And represent a property buyer or a seller to facilitate real estate transactions. With the booming market real estate offers plenty of opportunities. For those looking to pursue a career as an agent or property dealer. To be an agent need some skills like exceptional negotiation and communication skills and need licenses and experience too.
Steps for How To Become A Real Estate Agent:
A person with a good mindset can be a successful agent. The real estate market is easily one of the most illustrious businesses. It is ever profitable and versatile. In a country like India, where there is endless high demand Real estate prices are always flying. More often, property owners are not able to find buyers or get a good price for their property. This is where real estate agents come into the picture. They list your property for you, set up viewings for prospective buyers, and quote a price. And do all the paperwork that comes with a sale. To put it simply, real estate agents help you sell your property, in exchange for a commission.
Step 1: Basic Requirements To Be A Real Estate Agent
The age of the individual must be at least 18 or 19 years. Depending on the state from where he/she is applying.
Clear the concerned state's real estate license exam.
Complete the Pre-License Education as per the state's educational qualification requirements.
Licensing is an obvious step and necessary. The specific guidelines for real estate licensing depend on where you live.
Step 2: Registration Under RERA(Real Estate Regulatory Authority)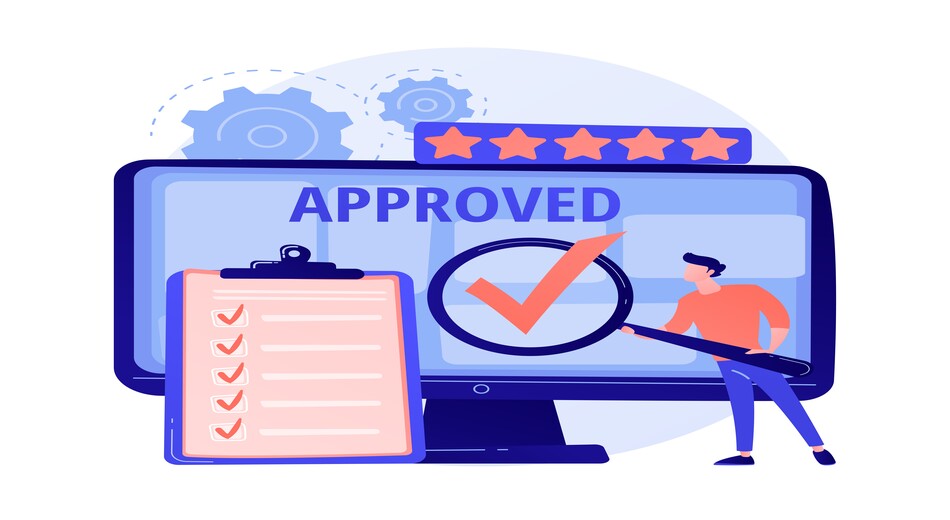 To become a property agent in India. it is important to obtain a license by registering under the RERA (Real Estate Regulatory Authority) Act, 2016. The act makes it mandatory for all property agents to register with concerned state-level real estate authorities. Agents must issue RERA Registration Number/License, which is valid for 5 years. The licensing fee varies from state to state and usually lies somewhere between INR 5,000 – INR 2,00,000 for individuals and companies.
For registration, the applicants need to submit a duly filled form issued by the state authorities along with a copy of the following documents: Income Tax Returns for the last 3 years, Address Proof, Copy of PAN Card, and Other particulars of the applicant. The license/certificate of registration is usually present within 30 days of application. Agents in India must also apply for Professional Tax Registration. PTR is a tax imposes by state governments for carrying out professional activities. This registration needs every year renewal.
Step 3: Join a Team of Real Estate Agents
Joining a team is a great way to get started in the real estate business. It provides you with a group of experienced people. With all the know-how to give you opportunities and get you started. If you already did steps 1 & 2 then your mentor is already an easy choice. You get more properties and customers to get started as an agent in India. These real estate professionals will be your continuing education. In the business of real estate after you get your license.
Step 4: Build Your Area of Work
There are two areas of people you can grow as your sphere of influence to create a network of work opportunities.
The first is your warm sphere.
That is, people you already know and trust – such as your parents, friends, Facebook friends, acquaintances, and so on. It's simple, you reach out to them with a friendly introduction. Let them know that you are a real estate agent now. And to consider you if they are looking to buy or sell of any property. Often, these people are going to be responsible for your first sales.
The next sphere is your cold sphere.
These are people that you meet with the purpose of selling to them. It can be anywhere, on the street, in a store, with cold calling. The opportunity to sell your services is vast and ongoing. This is the area where you can really grow your business and start building your income.
Step 5: Strategies For real Estate Agent
To become a real estate agent and have a successful career in the competitive real estate market. It's important to understand consumer behavior. And the marketing strategies required to grow.
Networking – Networking holds high importance in the real estate business. Stay connected with your equivalents and fellow agents at all times. they'll be able to give input. When you're dealing with difficult clients or projects with unexpected challenges.
Transparency – If you're unclear about any aspect of the property. Unsure about the builder's track record, or unaware of the property's details, make sure to be open about it with your client. Any legal hassles or risks associated with buying the property must be given to the client.
Referrals – You need to learn from fellow agents, work hard, deliver your best and win your clients' trust. Doing so will get you referrals from your valued clients and create a name in the real estate market.
Consultant Role – It's important that you don't just focus on selling. Acting as a consultant rather than merely a sales agent will help you understand client requirements. provide them with suitable options and help them find what's best for them. This will not only ensure customer satisfaction but also help you gain clients' trust.
Step 6: Meet New People and Interact
You need to find and meet new people every day. You can visit networking events and interact with social media, and more. There are so many ways out there to meet new people. And grow your personal brand. Make your profile and digital presence on the internet. In this digital era where everyone relies on information online. Creating an online presence help to gain credible customers and boost your business. Have a business listing on Google, an active social media page, and/or a basic website. Where potential clients can search for your business. So, everyone can connect to you directly. You will stay on people's minds and become part of the conversation. So, meeting as many people as you possibly can is the key here.
Shagun Properties team is cooperative and easy to work with. They will Guide You in Every Step of Buying and Selling a Home. The team is Always Quick and keeps everyone Up To Date. With the property process to get their Own Home. Shagun Properties has maintained a level of trust. In terms of effective communication and a healthy approach to its existing and expected c. It's every step will be on the way to making a strong relationship with customers. For good management, their business relationship quietly is one based on trust and honesty.
More About – Properties By Shagun properties.
Watch the video given below for more details:
For More Information & Updates on other properties:
Visit Our Websites & Connect:
shagunproperties.in
housestall.com
Get In Touch:
+91 9699551007
Download Our Playstore App:
HOUSESTALL – A PROPERTY PORTAL MEETS ACCURATE CHOICE
Follow Us On Social Media:
See Our More Projects and Details: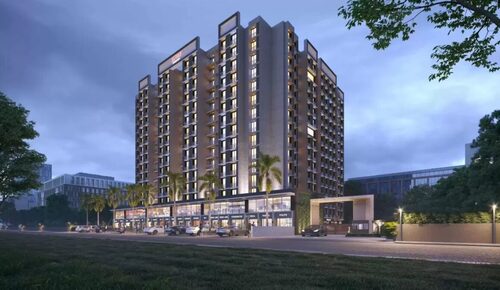 Above listed all the properties are low in budget. With full of amenities and various features. Most of the above properties are near to railway station. With accessible places like schools, hospitals, the metro, markets, temples, malls, hospitals, banks, ATMs, and many more. Above Properties has 1 Rk, 2Rk, 1Bhk, 2Bhk, and 3Bhk with more choice. All above properties are ready to move properties. You can contact us anytime and Get your home in a few steps. Shagun Properties is the Best & Fast in Real Estate services. Shagun Properties team is helpful and easy to work with. They will Guide You in Every Step of Buying and Selling a Home.
Other Related Posts:
Tips: To book your home don't forget to Carry Rs.10,000/- For Booking cheque.
3 months salary slip/3 years income tax returns.
6 months bank statement along with you.
Available subsidy of Rs.2.67 Lacs under "Pradhan Mantri Aawas Yojana."