How To Improve Cibil Score For Home Loan
How To Improve Cibil Score For Home Loan – Shagun Properties. The best way to increase your cibil score is to pay your credit bills on time. Maintain a credit history long & clean of high amounts. A credit score is perhaps the single biggest determinant when it comes to your availing of a loan. Increasing cibil score will help you get your thing easily but also affect your credit scores. which makes it critical for us to maintain our scores. You just follow the rules or terms given below for the best scores. You can check your credit score or cibil score on CIBIL.COM for more. And search for ways to increase your cibil score to get many possibilities.
GET IN TOUCH
Schedule a Site Visit
Enter Your Contact Details
How to Improve Cibil Score For Home Loan
A CIBIL Score is a three-digit numerical expression. which ranges between 300-900 based on expensive analysis. For an Unsecured loan, a CIBIL score of 750 or above is termed a good score. A borrower with a good CIBIL score has a higher chance of getting the best interest rate on a loan. Also experiences a quicker approval process. It helps you to save money and time in the long run. A good credit score has ample benefits. The primary benefit of a good CIBIL Score is low-interest rates.
1. Bad CIBIL Score Increases Rejection Of A Home Loan Application
A low credit score can often lead to a complete rejection of a home loan application. If a low credit score is also coupled with low income or higher levels of debt, it makes for a sure-shot case of loan rejection. Even when other factors like employment and income are at satisfactory levels, a very low credit score like that below the 500 level may result in a home loan rejection.
2. Good CIBIL Score Helps In Early Home Loan
Even though a home loan may get rejected, it will still be counted as a Hard Inquiry against your PAN. So, this may bring your credit score further down. When you apply for a home loan with a low credit score, you may be in for a double whammy. On the other hand, a good credit score may ensure that your loan application is approved at the earliest.
3. Who Has A Lower Credit Score
The rate of interest charged and the tenure of the loan are the main determinants of a home loan EMI. Currently, home loan tenures can go up 30 years depending upon the age of the applicants. However, in the case of an applicant who has a lower credit score, the lender may not want to take the risk of lending for a long term and hence, may approve the loan for a shorter tenure. Or the lenders may lower the Loan to Value Ratio and ask the applicant to bring in a higher down payment amount. Both these cases, a shorter tenure or a higher down payment, could in turn translate to a higher financial burden on the applicant.
Therefore, it is good to ensure that you have a good credit score before applying for any loan. Checking and improving your credit score should be done simultaneously with house hunting so that by the time you finalize your home, your credit score could have improved as well.
4. CIBIL Score Chart
The following is a table depicting the various CIBIL scores and what they may mean.
| CIBIL Score | Meaning of Score Value Range |
| --- | --- |
| | |
| 850 – 900 | Indicates that one has never defaulted on their payments even once and is an excellent score. |
| 750 – 850 | 80 % of loans are approved for people who have a score above 750. This gives them the advantage to bargain for a better rate on credit cards and personal loans. |
| 700 – 750 | This indicates that the person is good to go for secured loans. However, for an unsecured loan, the bank may impose a higher rate or investigate further. |
| 500 – 700 | This indicates that a person has defaulted on their payments a few times. Personal loans would be hard to obtain, and a private financier may levy a massive interest. |
| 300 – 500 | This is considered an inferior score and indicates too many discrepancies in loan repayments to ignore. Unless the person works on improving their score, it would be close to impossible to obtain any credit from any bank in the country. |
Factors influencing CIBIL Score For Home Loan
Now that you know better what is CIBIL Score and how to improve CIBIL Score for Home Loan, you can check your CIBIL Score. A CIBIL Score is considered to be similar to a progress report that indicates one's financial integrity. This score stands as an indication that gives the lender an idea concerning repayment. Listed below are a few reasons why a good CIBIL score is necessary.
If you want to know how to improve your CIBIL score for Home Loan then there are a variety of factors that influence the rise and dip of an individual's CIBIL Score. A few are as follows.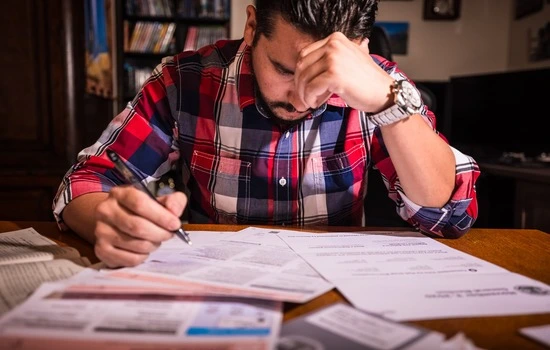 1. Repayment History
An individual's behavior in the past is an indicator of their future. Every time a person avails of credit or a loan, the lender is bound by duty to report the same to the CIBIL. The bank takes note of whether an individual repays their debts on time. If an individual makes an effort to repay in advance, it is considered a positive sign. This indicates that the person can be trusted to repay the amount he owes.
2. Drastic Increase in Credit
Every earning individual would have a certain credit limit, be it for a loan or a credit card. However, utilizing the available credit in its entirety would come off as credit hungry which is seen as a red flag by banks. If an individual maintains a certain credit level for all the months but is seen spending significantly more financially, it may result in a dip in the score.
3. Debt to Income Ratio (DTI)
Typically, lenders do not encourage people to take more debts than roughly 40 percent of their total income. So, DTI is a measure that is used to estimate the ability of loan applicants to repay their debts based on their salaries. DTI is considered to be a useful metric to inculcate financial discipline in one's self so that one would be able to repay their future EMIs without any trouble.
4. Multiple Loans
It is also a concern to banking authorities when an individual has many loans such as home loans, personal loans, vehicle loans, and various credit cards registered in their name. It is always a good sign to close one before moving on to avail another one.
Tips to Improve CIBIL Score For Home Loan
Even though one obtains a low CIBIL score, it is not the end of the story. A person may still improve their score by following the below-mentioned elements although it takes over six months and more for such improvements to reflect in one's credit report.
1. Avail a recent credit report
Availing a recent credit report will give an individual an idea of their current position and where they went wrong. For example, if their score had dipped due to a couple of delayed payments, they should ensure that it does not happen again. Keeping targets for at least 6 months or so would help one to correct their errors if any.
2. Never delay payments
It is common to see people pay off their minimum dues and procrastinate on their actual payments. However, the CIBIL score greatly fluctuates even when a minimum due is paid. One has to pay their full dues and EMIs on time to keep improving their score. It is a good idea to automate payments at the beginning of a month to avoid unexpected delays.
3. Creating a diverse credit-folio
This can act as evidence to any lender that one is capable of handling different kinds of credit. Creating a blend of secured loans and unsecured loans can achieve a diverse credit folio. A high number of unsecured loans would not look favorable in any person's name.
4. Stop getting rid of unused credit cards
Keeping one or more credit cards idle is never a good idea. If there is no use of a credit card, one must make sure to close it with the bank.
5. Efficient debt handling
An individual's score can improve well if they know how to handle their debts efficiently. For instance, a credit card works on the concept of revolving credit and may go out of control if not managed properly. In such cases, closing off credit card dues with a personal loan is a great move. One would have to pay less interest and also, can solve an issue efficiently.
6. Stop maxing out credit
Just because a credit card has a luxurious limit, does not mean that one has to use it all up. Keeping to the Debt to Income Ratio would help one to stay on the safe side of using credit cards.
7. Avoid prolonging tenures
The tenure of an individual loan or credit is an essential factor that can improve one's score. For example, if a person has taken a personal loan with a tenure of 3 years, and has raised the tenure midway for a smaller EMI, it may affect their CIBIL score negatively.
Uses of CIBIL Score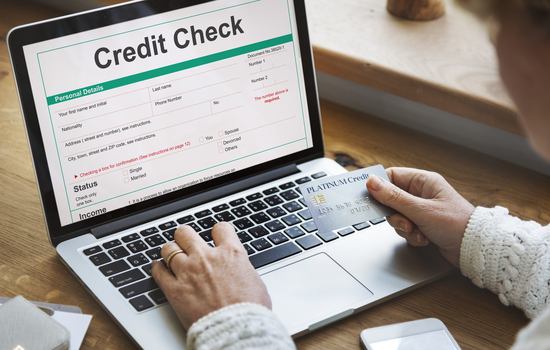 1. Loan Approval
There exists a common misconception that is simple to avail of secured finances such as home loans, personal loans, and more if one provides the bank with any valuable security. This is not always the case. Bank's always looked into a person's past credit behavior before approving any loans. This is how banks decide on an upper limit and an interest rate. With a poor CIBIL Score, it is difficult to avail of loans.
2. Approval of Unsecured Loans
If an individual has no security to offer a bank for a loan, a clean chit from the TransUnion CIBIL is of utmost importance. It is easier for a borrower with a high CIBIL score, say 700 and above, to get their loans sanctioned without any security. If an individual's score is above 800, they may even get a higher amount than generally given by a bank.
3. Interest Rates
Interest rates vary for different loans at different banks. Some may get a better deal than others even in the same bank. An excellent CIBIL Score gives you the power to bargain with banks for a better deal. Creditworthy customers have the authority to compare offers from different lenders and negotiate as they are assets for any financial institution.
4. Insurance
Another financial instrument that depends mainly on trust and credibility is Insurance. Be it a life cover, medical insurance, and so on; insurance companies carefully track the history and general handling of debts and dues of any given individual. Therefore, it helps them to determine if one can enjoy a lower premium compared to other policy members with a low credit score.
5. Credit Card Offers
Credit cards can give a host of benefits if used efficiently. Though credit cards allow a definite zero-interest period, the interest rates may shoot up drastically if one delays a repayment. With a good CIBIL score, credit card companies would aim to offer the best possible deal. Alternatively, else, one may even end up with a rejection or an impossibly high-interest rate.
Conclusion:
Cibil Score is a score maintained by credit activities. CIBIL stands for Credit Information Bureau India Limited. It is a credit information company engaged in the maintenance of all records of credit-related activities. Not only does a good score improve our chances of getting a loan/credit, but also helps us get a better interest rate (if played smart). While we give ourselves a makeover before approaching a lending organization. Paying attention to our score and giving it a makeover is just as important.
Shagun Properties team is cooperative and easy to work with. They will Guide You in Every Step of Buying and Selling a Home. The team is Always Quick and keeps everyone Up To Date. With the property process to get their Own Home. Shagun Properties has maintained a level of trust. In terms of effective communication and a healthy approach to its existing and expected c. It's every step will be on the way to making a strong relationship with customers. For good management, their business relationship quietly is one based on trust and honesty.
More About – Properties By Shagun properties.
Watch the video given below for more details:
For More Information & Updates on other properties:
Visit Our Websites & Connect:
shagunproperties.in
housestall.com
Get In Touch:
+91 9699551007
Download Our Playstore App:
HOUSESTALL – A PROPERTY PORTAL MEETS ACCURATE CHOICE
Tips: To book your home don't forget to Carry Rs.10,000/- For Booking cheque.
3 months salary slip/3 years income tax returns.
6 months bank statement along with you.
Available subsidy of Rs.2.67 Lacs under "Pradhan Mantri Aawas Yojana."
Follow Us On Social Media:
See Our More Exclusive Projects and Details: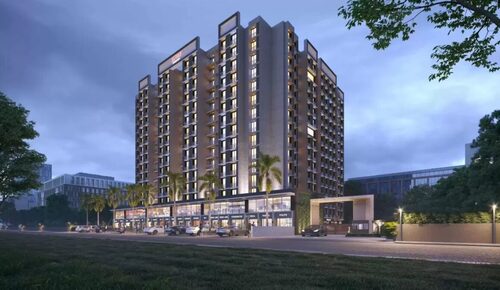 Above listed all the properties are low in budget. With full of amenities and various features. Most of the above properties are near to railway station. With accessible places like schools, hospitals, the metro, markets, temples, malls, hospitals, banks, ATMs, and many more. Above Properties has 1 Rk, 2Rk, 1Bhk, 2Bhk, and 3Bhk with more choice. All the above properties are ready to move properties. You can contact us anytime and Get your home in a few steps. Shagun Properties is the Best & Fast in Real Estate services. Shagun Properties team is helpful and easy to work with. They will Guide You in Every Step of Buying and Selling a Home.
Check Our Other Exclusive and Related Posts:
GET IN TOUCH
Schedule a Site Visit
Enter Your Contact Details
General FAQs – CIBIL Score