How To Buy A Property In Mumbai?
How To Buy A Property In Mumbai? – Being one of the most expensive real estate markets in India, Mumbai indeed makes home buying a problematic decision for first-time buyers. There are too many ways to buy a flat in Mumbai. Several companies are working on the development of real estate in Mumbai. Which develops houses with affordable price ranges according to the area size. Also, Various websites are working on making a home search the easiest way. They remove the barrier and add direct contact with the property dealers to the customers.
GET IN TOUCH
Schedule a Site Visit
Enter Your Contact Details
Tips to Buy A Property In Mumbai
For a lot of people, Mumbai is a dream city to live in. Mumbai is termed one of the most expensive markets in the world. It is difficult to search for the right flat in Mumbai. Which fits your budget, has all the facilities, and is in a good locality. Buyers are now more particular about the specifics of a home. Likewise, Builders are coming up with projects, which can suit every kind of homebuyer. Yet, finding the perfect property for you and your family is not easy work.
Here we share some helpful tips for you to buy your dream home in Mumbai.
Decide Your Home Budget To Buy Property In Mumbai
Your budget is the only thing that will define your house search. Everything depends on how much you can spend on buying a property in Mumbai. Real estate builders in Mumbai are now coming up with affordable housing projects so there is a very high probability that you can find a house, which fits your budget.
Make Searches Through All Certified Option
Many options are available to search for a perfect home for your lifestyle & living.
Certified Brokers
Certified Websites
Certified Builders and Developers
Certified Property
Check RERA Certification To Buy Property In Mumbai
The Real Estate (Regulation & Development) Act, 2016 has become a breather for property buyers in Mumbai. The sole motive of the RERA act is to protect the home buyers and rightly so. This act provides transparency in project making by making every property RERA registered. You need to look if the home you are interested to buy is from the RERA registered property site in Mumbai or not. Always select a RERA-approved property for a better future.
Choose A Builder & Developer with Good Track Record
Once you have set your budget and are in contact with a broker, you need to see if the houses shown to you are from a good real estate builder in Mumbai. The builder should have a good record of accomplishment of projects. You need to check the quality of the infrastructure, the legal standing of the developer, etc. The number of projects done by the builders and Facilities & promises fulfilled by the developers.
Remember Before Buying A Property
Property Price
The first step in selecting a house or a flat is to fix a budget. It makes it easier to shortlist the house if you know how much you are willing to spend on it. Compare the price of the property in question with the ones surrounding it from various builders to get an idea if the builder has offered you a genuine quotation. There are many ways where you can get a comparison of properties in the area you are looking. Portal listings, brokers of the area, or newspaper listings are such sources.
Flat Carpet Area
Usually, a property's area or the super built-up area that is listed is the entire area including shafts, elevator space, stairs, the thickness of walls, and others. However, the carpet area is the actual area within the walls of the flat. This area can be 30 percent lesser than the built-up area or the area used to calculate the price of the property.
Location of the Flat
Not to forget, it is important to look around the area where you are going to be eventually residing. The amenities, physical infrastructure and reach to all the basic places are important to be analyzed. These factors will help you have a peaceful living in the house. The flat should be in a safe and secure place, offering some security to families living in the flat.
Land Record
The land on which your flat is built is very crucial. You must research about the soil quality and topography of the land on which the house is constructed. The plot should also be clear of all dues and be registered. Before buying a house, the title deed must be verified and checked in detail. The deed gives all details on the rights, ownership, and obligations towards the property.
Legal Check of Property
Ensure the property is legally authorized to be constructed on the plot it stands on. The developer should have approvals and NOCs from Area development authorities, water supply and sewage boards, electricity boards, and Municipal corporations. However, if you are taking a home loan, the concerned bank will validate your property document before loan sanction.
Apartment Possession
It has become a trend of delayed possessions of flats owing to delays in commercial and residential plans. As a buyer, you should have a clear estimate of the timeline for possession. Usually, a developer asks for a six-month grace period, however, there should be a valid explanation for the same.
Financing Banks
You should be aware of the banks that are willing or not willing to finance certain builders. Owing to a bad reputation, some banks do not offer loans to some builders. So, you must check with the banks that are willing to fund the project you are planning to invest in.
Hidden and Additional Charges
Ensure that all the clauses of the documents are read in detail and penalty clauses are understood. The builder is required to pay you a monthly penalty in case you do not receive the flat's possession within the grace period. Additional expenses such as GST, stamp duty, home loan processing fee, registration charges, and all other charges should also be kept in mind.
Builder-Buyer Agreement
When you select a flat or house of your choice, you can book the same by giving a token amount, in return for which you get an allotment letter. Then, a tripartite agreement is entered upon between the buyer, the bank, and the builder for the rest of the amount. This agreement should be read and understood in detail before signing it. All the clauses must be clearly understood and if any doubts, should be raised at this point itself.
Buying a house is one of the biggest steps in your life, however, you must remember each of these points before you seal the deal.
Shagun Properties team is cooperative and easy to work with. They will Guide You in Every Step of Buying and Selling a Home. The team is Always Quick and keeps everyone Up To Date. With the property process to get their Own Home. Shagun Properties has maintained a level of trust. In terms of effective communication and a healthy approach to its existing and expected c. It's every step will be on the way to making a strong relationship with customers. For good management, their business relationship quietly is one based on trust and honesty.
More About – Properties By Shagun properties.
Watch the video given below for more details:
For More Information & Updates on other properties:
Visit Our Websites & Connect:
shagunproperties.in
housestall.com
Get In Touch:
+91 9699551007
Download Our Playstore App:
HOUSESTALL – A PROPERTY PORTAL MEETS ACCURATE CHOICE
Tips: To book your home don't forget to Carry Rs.10,000/- For Booking cheque.
3 months salary slip/3 years income tax returns.
6 months bank statement along with you.
Available subsidy of Rs.2.67 Lacs under "Pradhan Mantri Aawas Yojana."
Follow Us On Social Media:
See Our More Exclusive Projects and Details: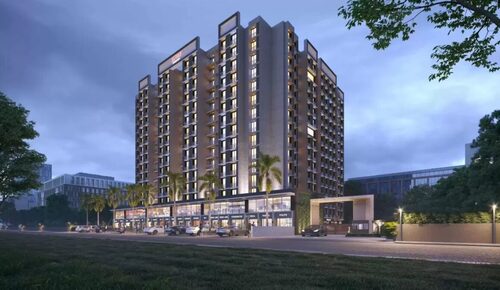 Above listed all the properties are low in budget. With full of amenities and various features. Most of the above properties are near to railway station. With accessible places like schools, hospitals, the metro, markets, temples, malls, hospitals, banks, ATMs, and many more. Above Properties has 1 Rk, 2Rk, 1Bhk, 2Bhk, and 3Bhk with more choice. All above properties are ready to move properties. You can contact us anytime and Get your home in a few steps. Shagun Properties is the Best & Fast in Real Estate services. Shagun Properties team is helpful and easy to work with. They will Guide You in Every Step of Buying and Selling a Home.
Check Our Other Exclusive and Related Posts:
GET IN TOUCH
Schedule a Site Visit
Enter Your Contact Details